Texas Hill Country Vacations for Families
Looking for the perfect family getaway in the Texas Hill Country? We have great properties suitable for large groups on the river, with pool tables, swimming pools, hot tubs and much more.
Browse through a few of our hand-picked properties below. See all of our Large Group Properties.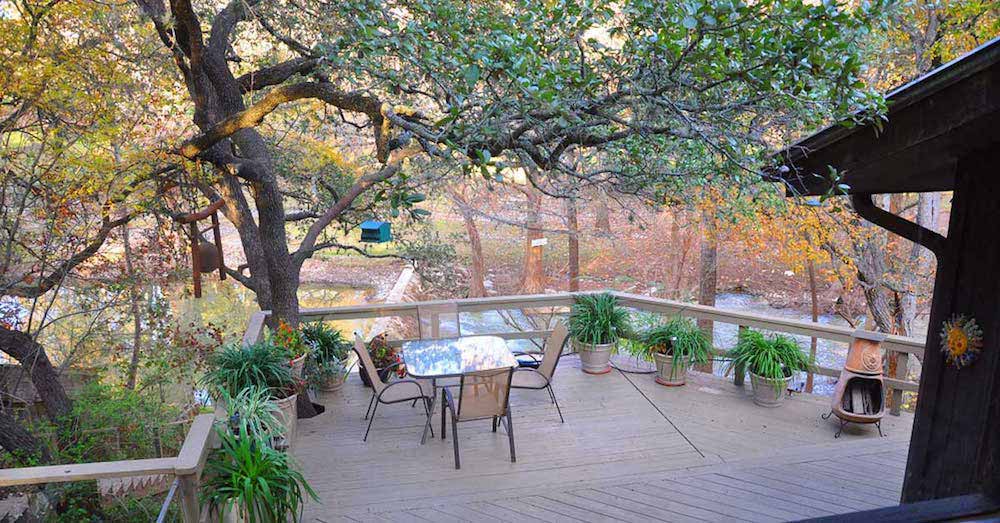 Creek House
At Creek House, views of Cypress Creek snaking through the valley create one of the most unique and picturesque natural settings imaginable. And inside traditional decor creates a fun-filled and relaxing ambiance that is perfect for guests who want to make the most of each moment of their hill country vacation!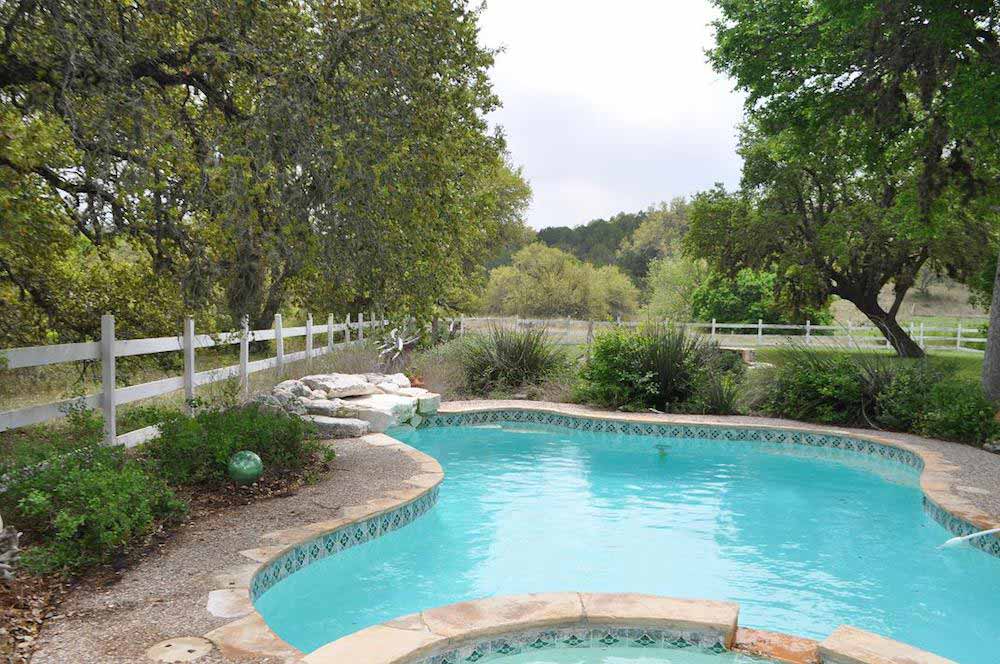 Star Ranch Main House
Shoot for the stars with a luxurious Wimberley vacation at Star Ranch. This beautifully decorated 3 bedroom home will make you feel right at home. With room for up to 13 guests this is one of most accommodating rentals.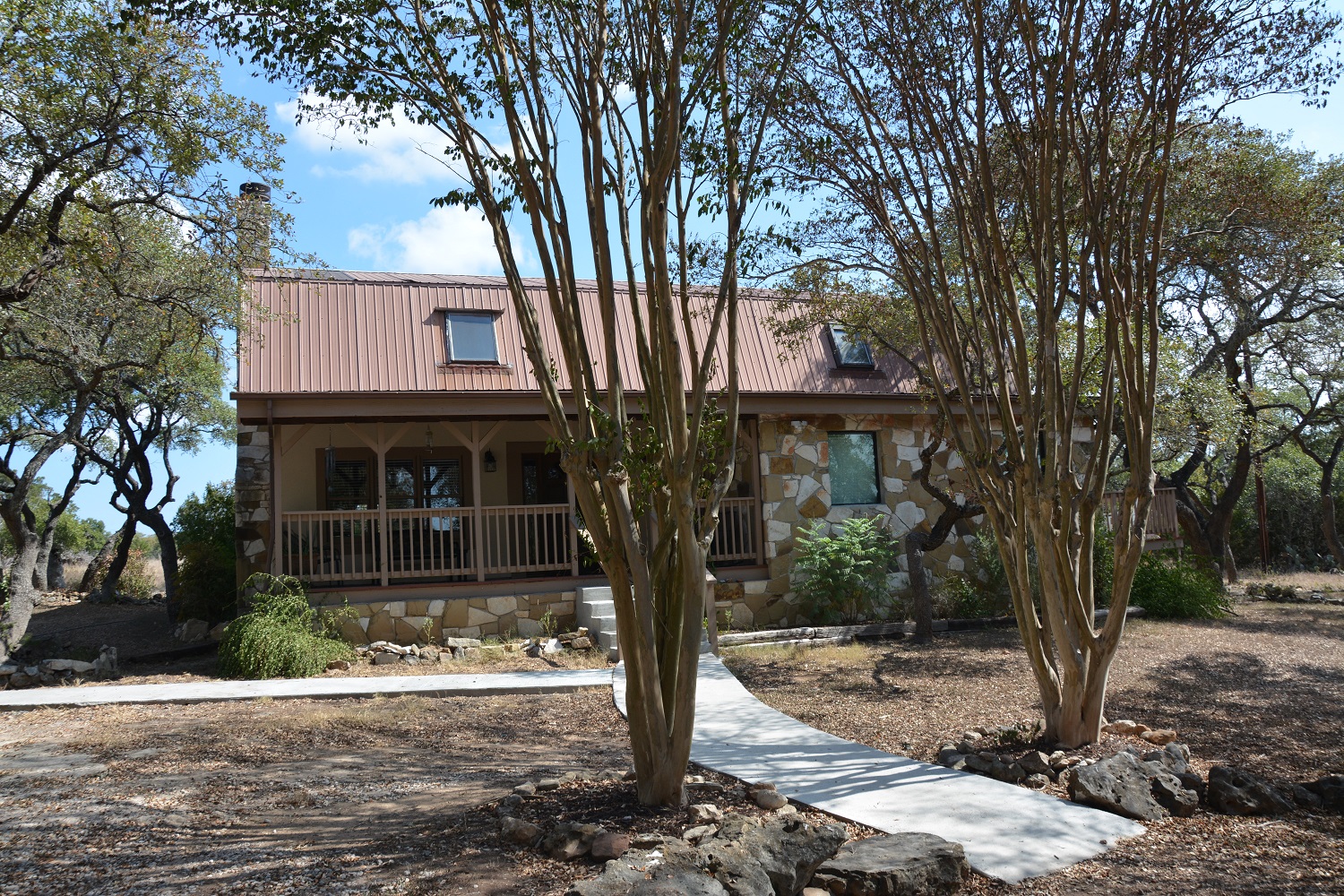 Turkey Trail Hollow
"Awesome hill country retreat" pretty much sums it up. This nicely appointed home boasts 4 bedroom, a towering fireplace, and a game room with pool table, wet bar and balcony with a view.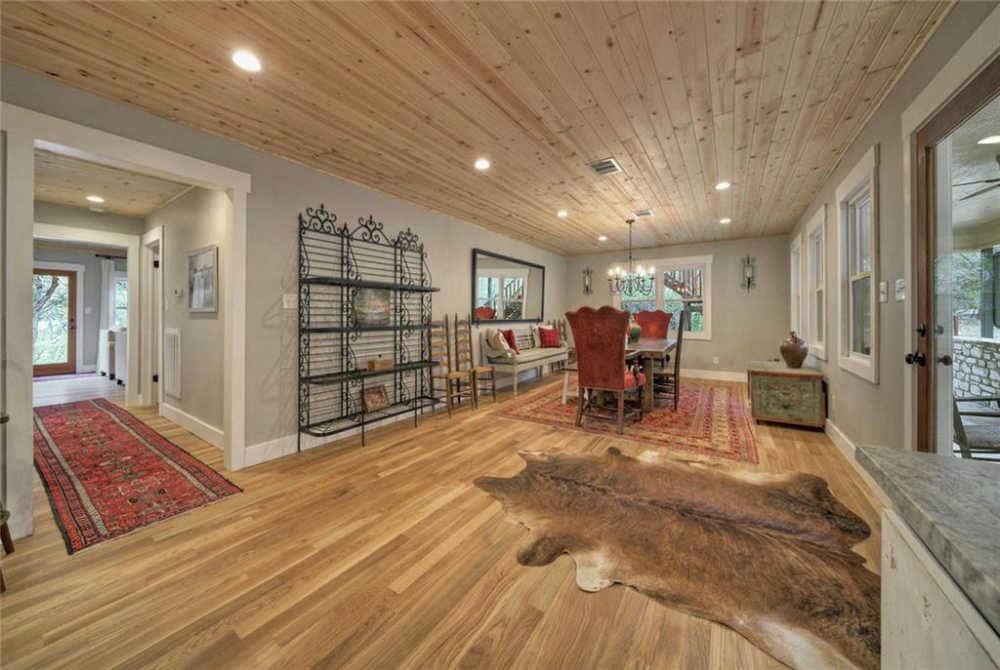 A Creekside Farmhouse
A Creekside Farmhouse is perfect for family getaways and retreats. Overlooking the clear, winding waters of Lone Man Creek, huge native trees, and wildlife galore, Creekside Farmhouse is perfect for family and friends to gather in the truly unique hill country area of Texas.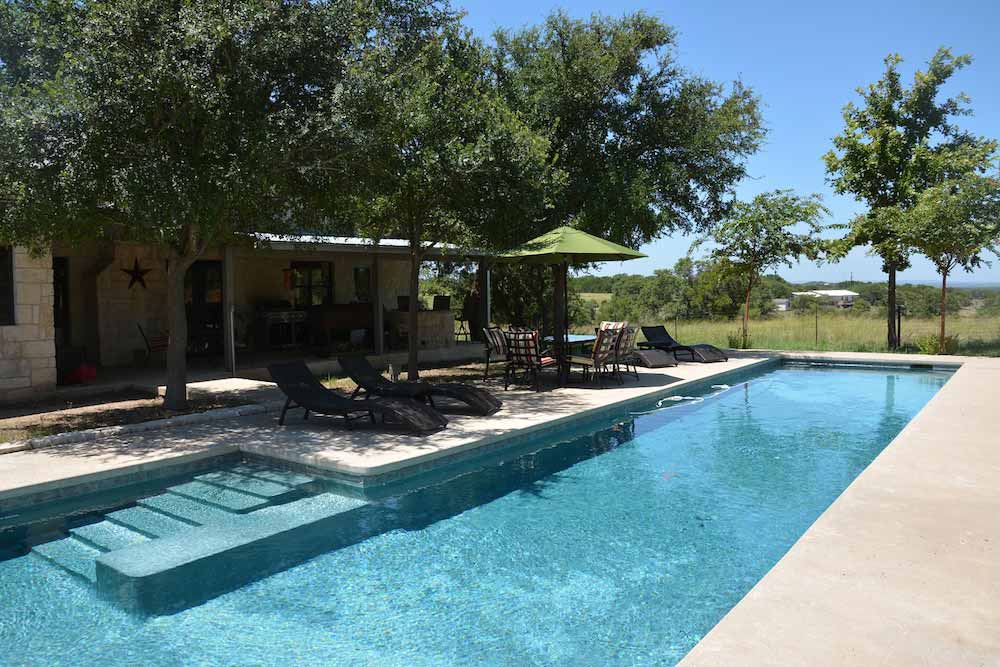 Dripping Springs Ranch
This stunning 7 bedroom ranch home inspired Texas Hill Country rental is a remarkable vacation getaway. The amazing living room features a breathtaking wall of windows that seemingly bring the outdoors in, a limestone accented fireplace, plush furnishings, custom hand crafted decor and soothing natural wood accents. Plus a pool, hot tub and so much more!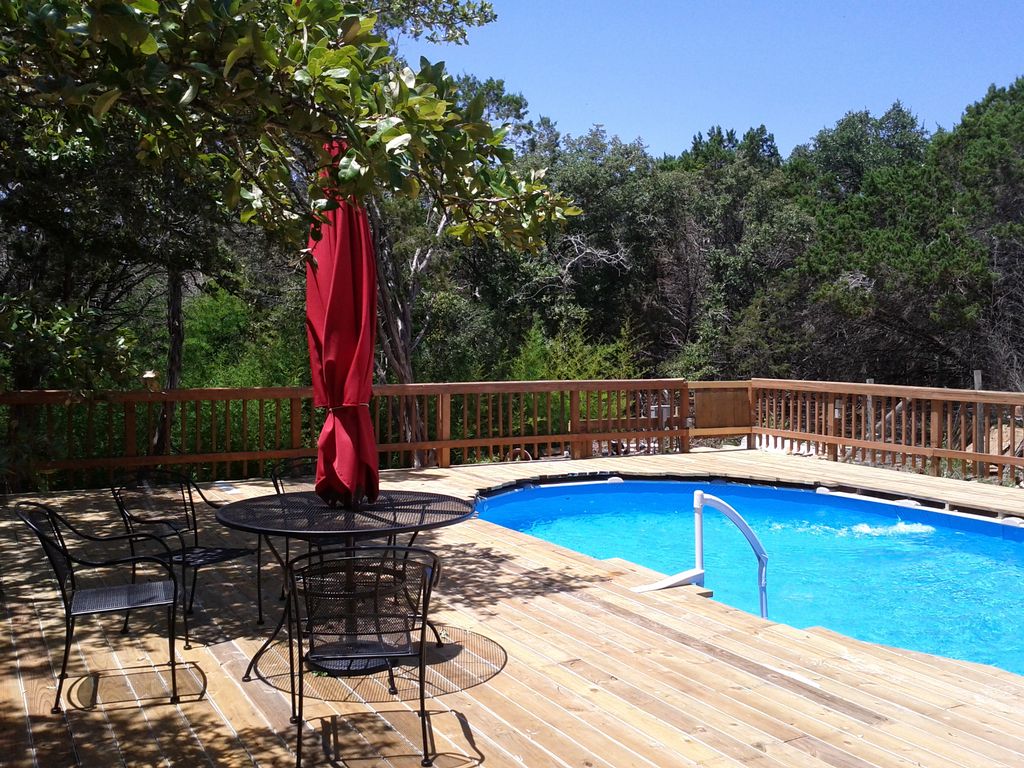 Canyon View Log Home
Incredible log home on 4.5 acres, with a gorgeous view over a huge Canyon in the Hills. Want privacy, and a big space to enjoy the outdoors? This is it! We even have peacocks that love to roam on the property.
This is just a small sample of our large group properties. Click the button below to see them all and find the perfect place for your next family getaway.