Dinosaur Tracks
Hundreds of millions of years ago dinosaurs once roamed Central Texas and the Texas Hill Country. Texas, of course, has its very own state dinosaur, the Sauroposeidon proteles, aptly for Texas, the largest dinosaurs of all time. Sauropods roamed this area between 100 and 118 million years ago.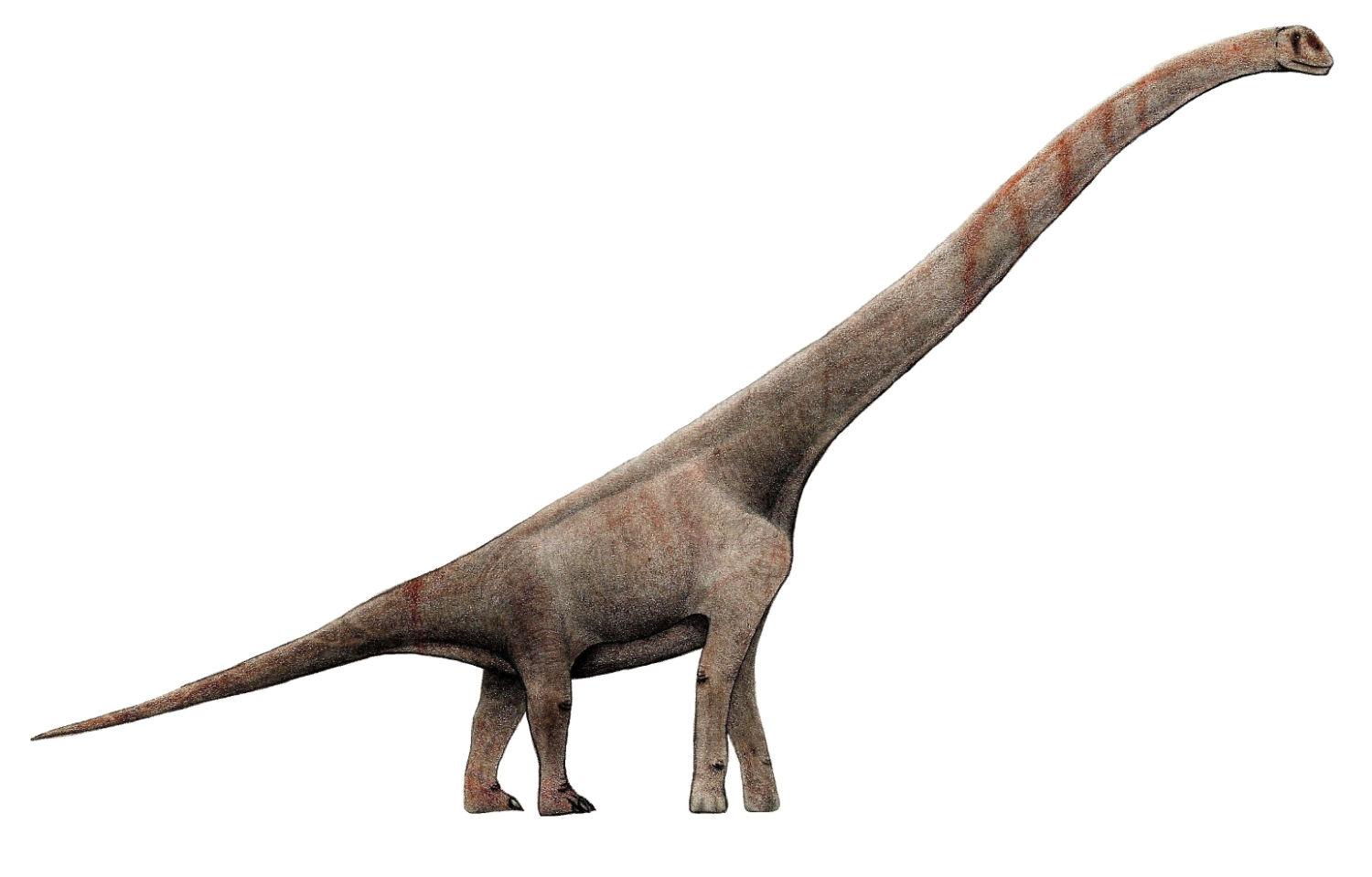 While Sauroposeidon proteles disappeared about 100 million years ago, dinosaur continued to roam Central Texas before being wiped out (with the rest of their neighbors) when the impact of a massive asteroid in what is now the Gulf of Mexico resulted in a mass extinction. Read more about the Texas Hill Country's prehistory.
Today you can tour some of these great places with the dino-loving kids and step back in time to see some of the dinosaur tracks in the Texas Hill Country.
Dinosaur Sites
Government Canyon State Natural Area

First uncovered in 2014, hundreds of tracks of Sauropods and Acrocanthosaurus originally embedded on a muddy beach. The hike to see the tracks is about 5 miles round trip.
12861 Galm Rd
San Antonio, TX 78254
Latitude & Longitude: 29° 32′ 57.5″, -98° 45′ 53.0″
Heritage Museum of the Texas Hill Country

Much more accessible, especially for the little ones, is the Heritage Museum. An easy walk reveals carefully protected dinosaur tracks as well as other fossils, Native American artifacts and antiques.
4831 FM 2673
Canyon Lake, TX 78133
Latitude & Longitude: 29° 50′ 18.0″, -98° 13′ 16.9″
Dinosaur Valley State Park
Though not always visible due to water levels, long ago dinosaurs left footprints in the mud at the edge of an ancient ocean. Today, you can walk in their tracks in the bed of the Paluxy River.
1629 Park Rd 59
Glen Rose, TX 76043
Latitude & Longitude: 32° 14′ 46.3″, -97° 48′ 48.2″
Tiny Fossils in the Texas Hill Country
At most of the locations listed above—as well as dinosaur tracks—you can see fossils on display. Normally large, easily recognizable fossils that you can imagine having once been a leg bone or a tooth. But, in the Texas Hill Country, you normally just have to look around you to find fossils. They're everywhere!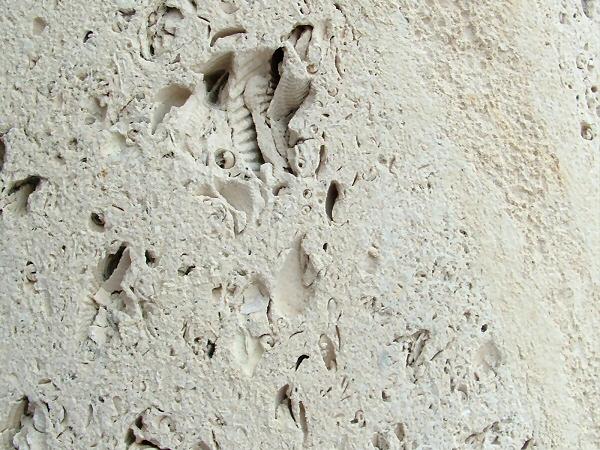 The Texas limestone used to build so many of the structures, walls and decorations in the Texas Hill Country is home to an array of tiny sea creatures that once lived on the bottom of the Western Interior Seaway during the Mesozoic era when most of the central United States was covered by water. These tiny fossils make up at least 50% of all limestone.
So next time you pass a limestone building or wall take a close look. You'll probably find tiny clams, snails and maybe even corals, sea urchin or crabs.