Family Getaways & Reunions in Texas
Family Reunions & Getaways in the Texas Hill Country
Looking for the perfect place to host your next family reunion? What about a large family holiday gathering? The Texas Hill Country with it's mild winters is the perfect place to celebrate Thanksgiving and Christmas.
Browse through our family-friendly accomodations perfect for large group gatherings and plan your next great family vacation today!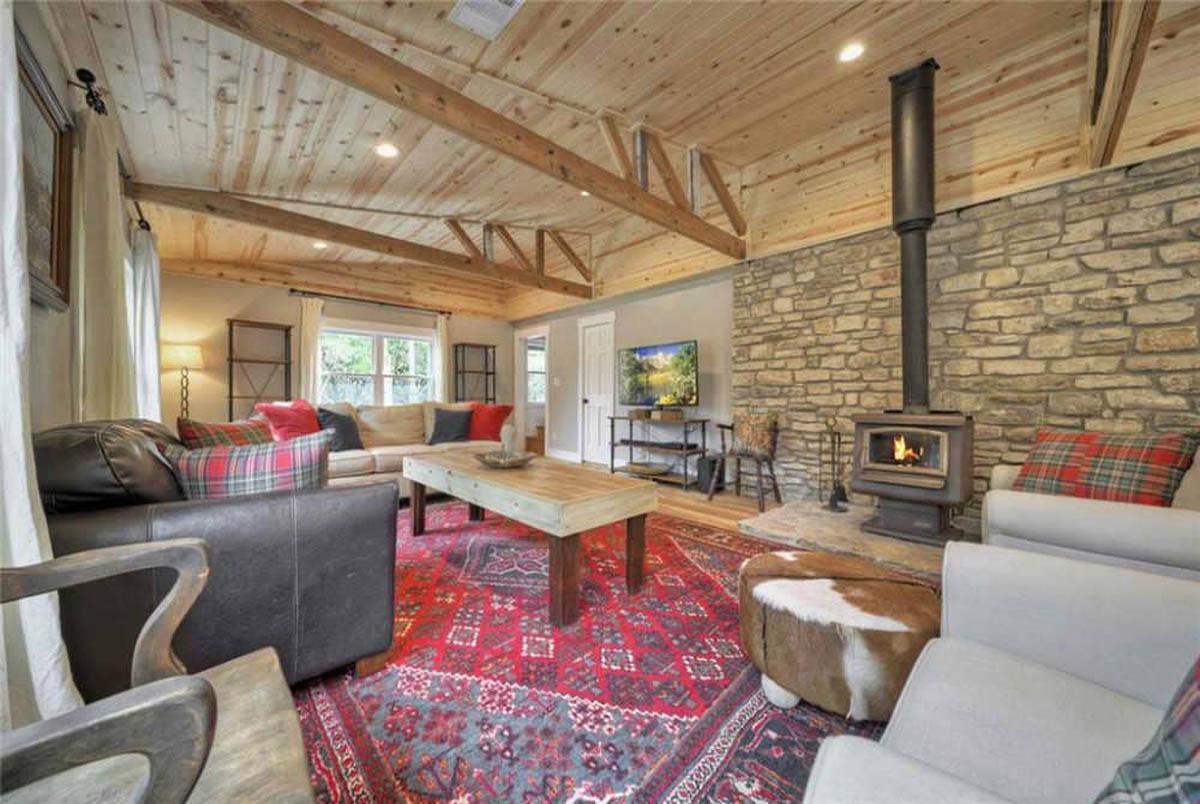 A Creekside Farmhouse
Freshly remodeled Waterfront Farmhouse on 2.5 acres in beautiful Wimberley, TX. Beautiful woodworking! The property backs up to the clear, winding waters of Lone Man Creek, huge native trees, and wildlife galore! It's 10 minutes to downtown Wimberley Square, and 40 minutes to downtown Austin. Perfect for family and friends to gather in the truly unique hill country area of Texas. Very private setting.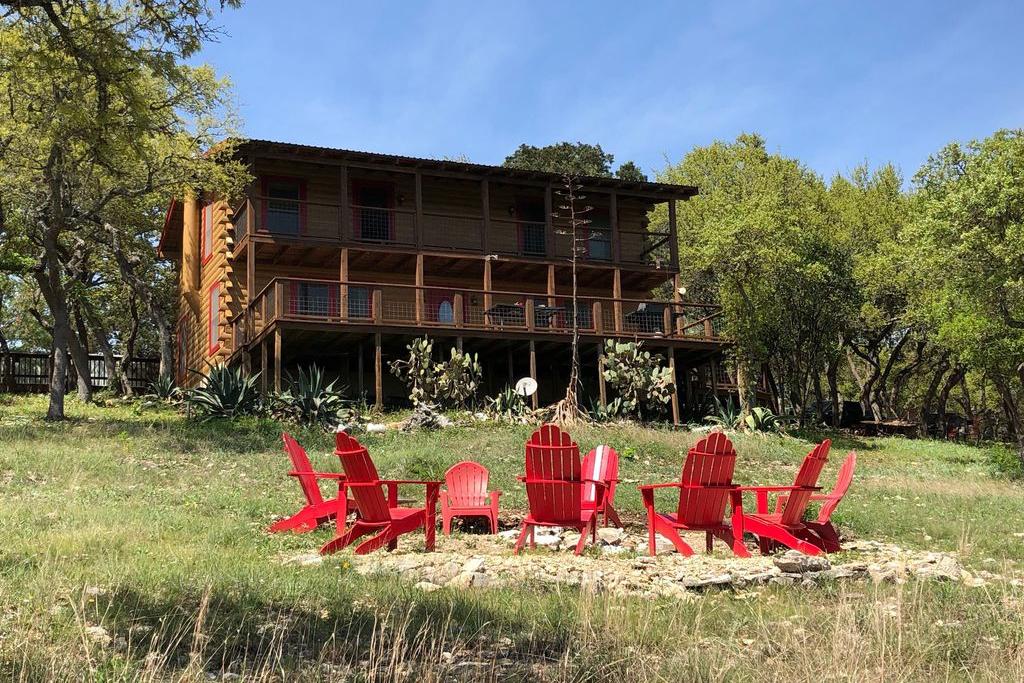 Canyon View Log Home
Incredible log home on 4.5 acres, with a gorgeous view looking over a huge Canyon in the Texas Hill Country. Want privacy, and a big space to enjoy the outdoors? This is it! We even have peacocks that love to roam on the property. 3 beds, 3 baths, 2225 square ft. 2 huge covered decks, 2 living rooms with a wood burning fireplace in each room.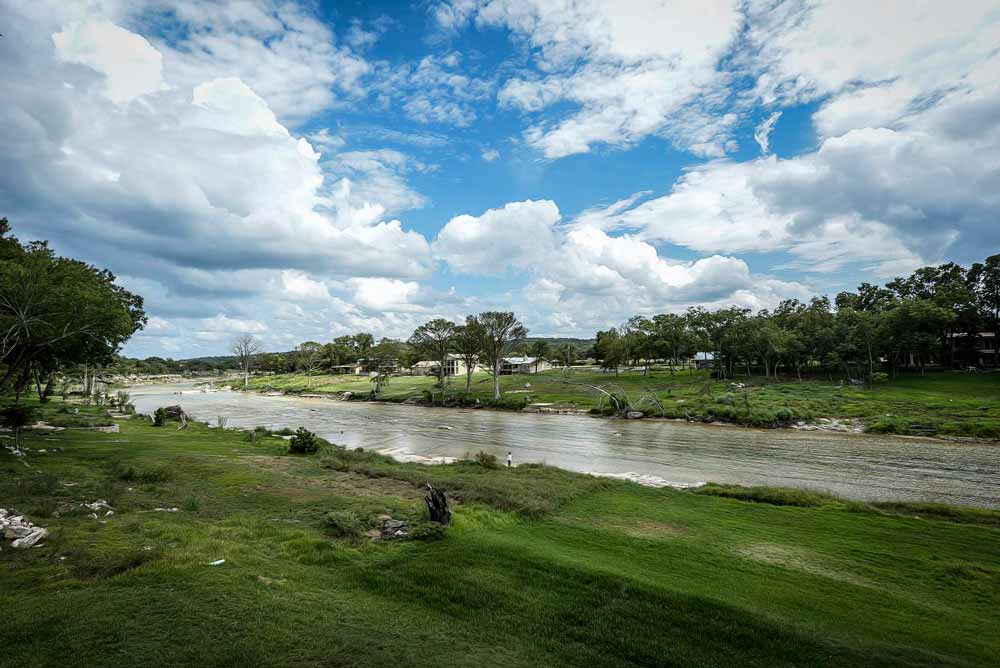 Casa Rio Vacation Home
Impressive vacation home on the banks of the Blanco River, Casa Rio offers the ideal opportunity for absolute relaxation and peace of mind. Yet despite the total peacefulness, Casa Rio is only minutes away from the quaint valley town of Wimberley. Guests can enjoy the position on a wide part of the river where the only thing that outshines the river view is the fishing.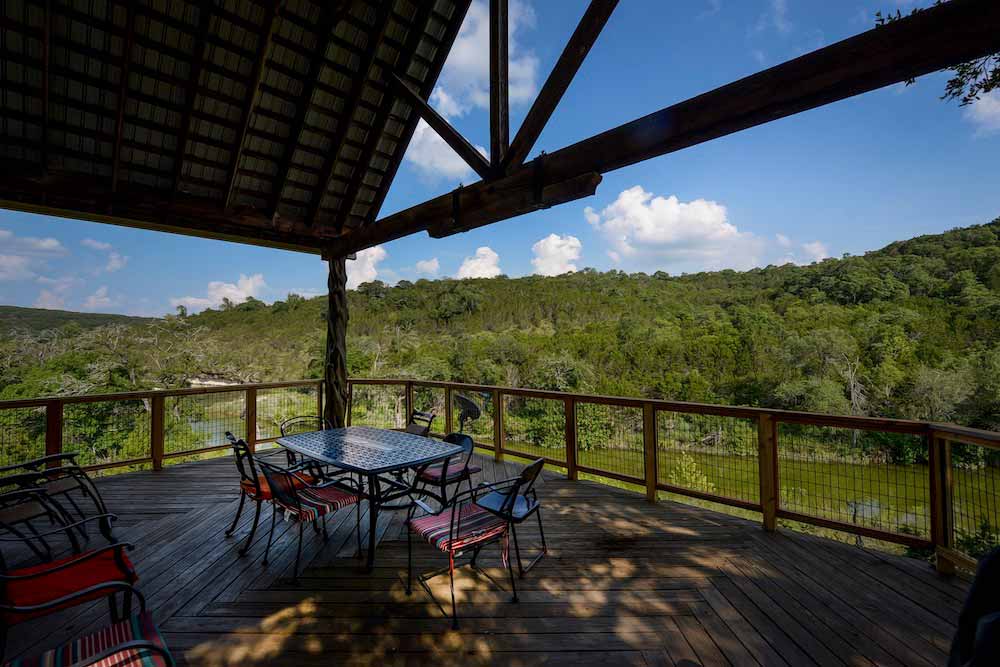 Creekside Hideaway
This beautiful home features everything you will need for an enjoyable stay in Wimberley. Enjoy the quiet evenings on the back deck with a nice glass of wine and watch the ducks play in the creek or watch the deer on their morning stroll with a nice cup of coffee. This 3 bedroom home features luxurious queen beds in each of the downstairs bedrooms, and there is a large sleeping loft with separate bedroom upstairs which is perfect for the kids and teenagers.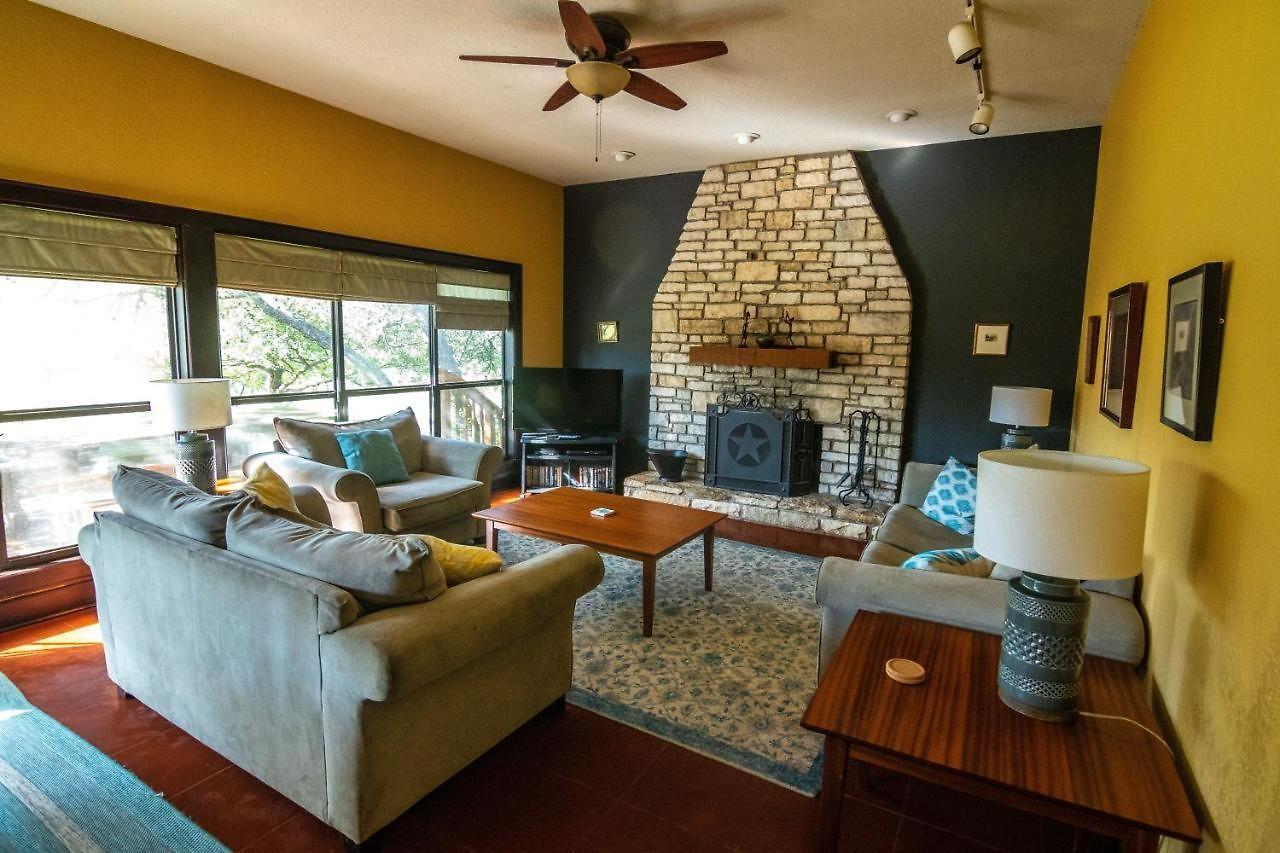 Edelweiss Vacation Home
This spacious house is perfect for family and friend gatherings. Take a stroll through the 12 acres of creek-side nature, watch the deer graze as you enjoy your morning coffee, strum your guitar beside the fire pit, challenge your friends to a game of pool, watch the kids play in the tree house, enjoy a family bbq on the gorgeous back deck, snuggle up by the fireplace with a cup of hot cocoa, and feel the stress of your daily life melt away.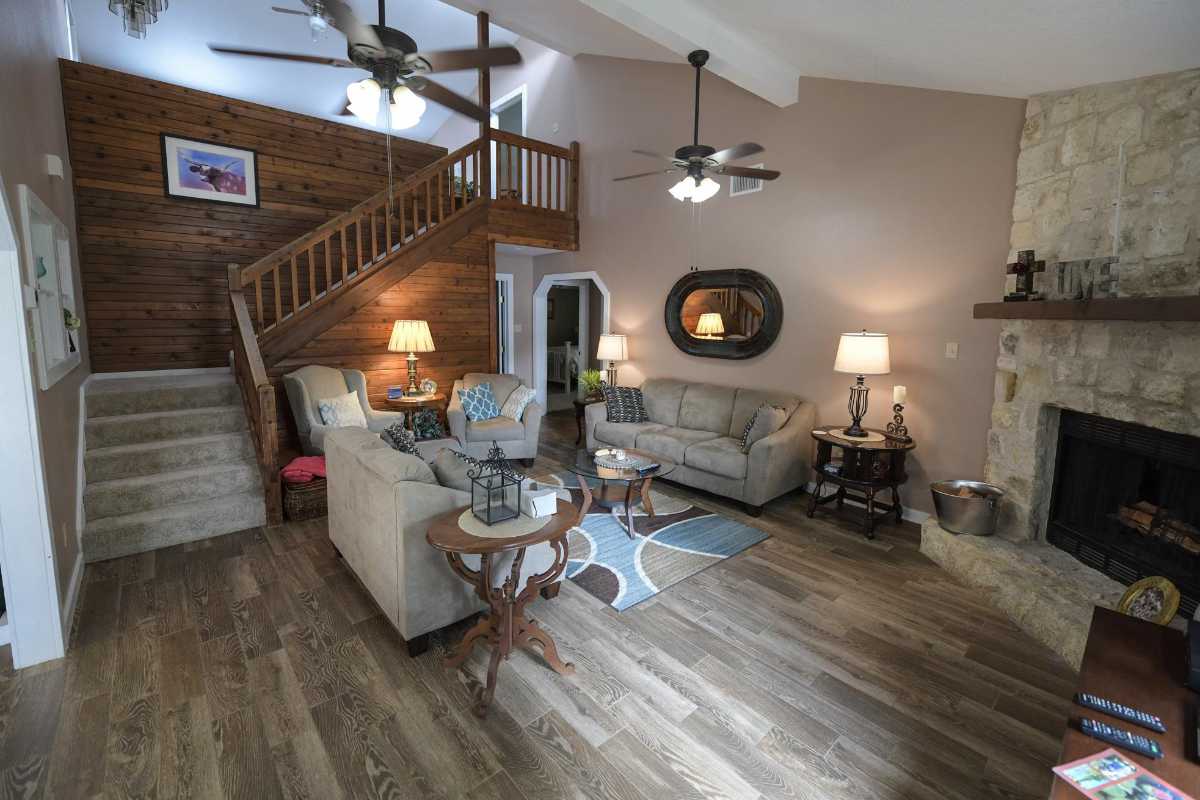 Friends and Family Retreat
If you are looking for an out of the way spot to have a quick gathering of your friends and family, then Friends and Family Retreat is your spot. The property has all the amenities of home, so all you will need to do it pack your bags and drive on over. With 5 bedrooms, 3 bathrooms, a large living area, and a loft full of toys, this is the spot for you.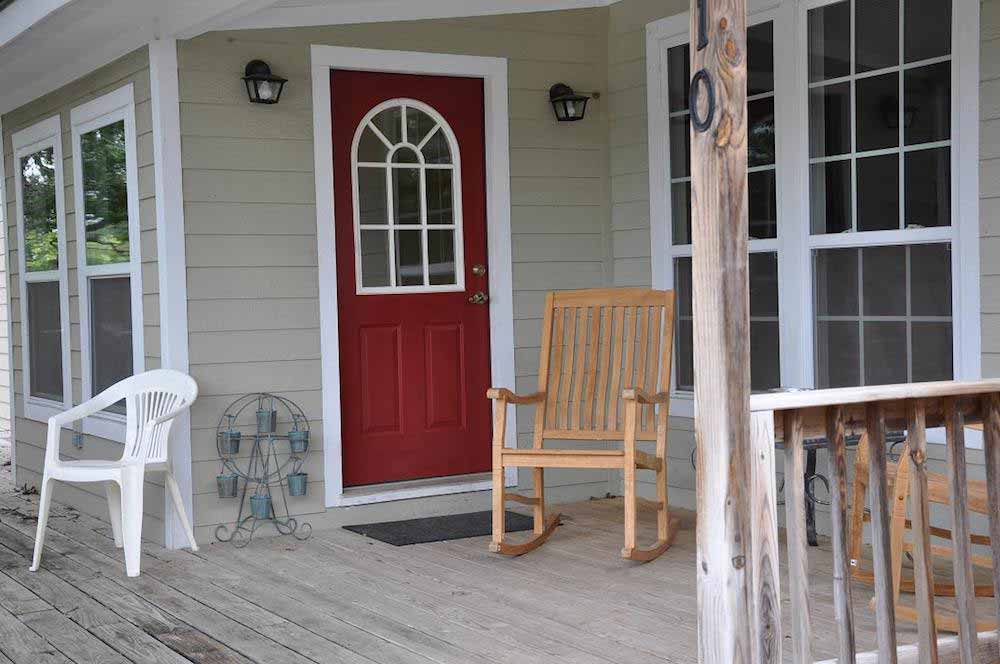 Hillsedge Haven – The Hideaway
The Hideaway is a spacious four bedroom, three bathroom home situated just a few miles from the Wimberley town square. This house is in immaculate condition with hardwood floors, plush linens and towels, and tastefully decor. This home is perfect for large families looking for a budget friendly weekend getaway.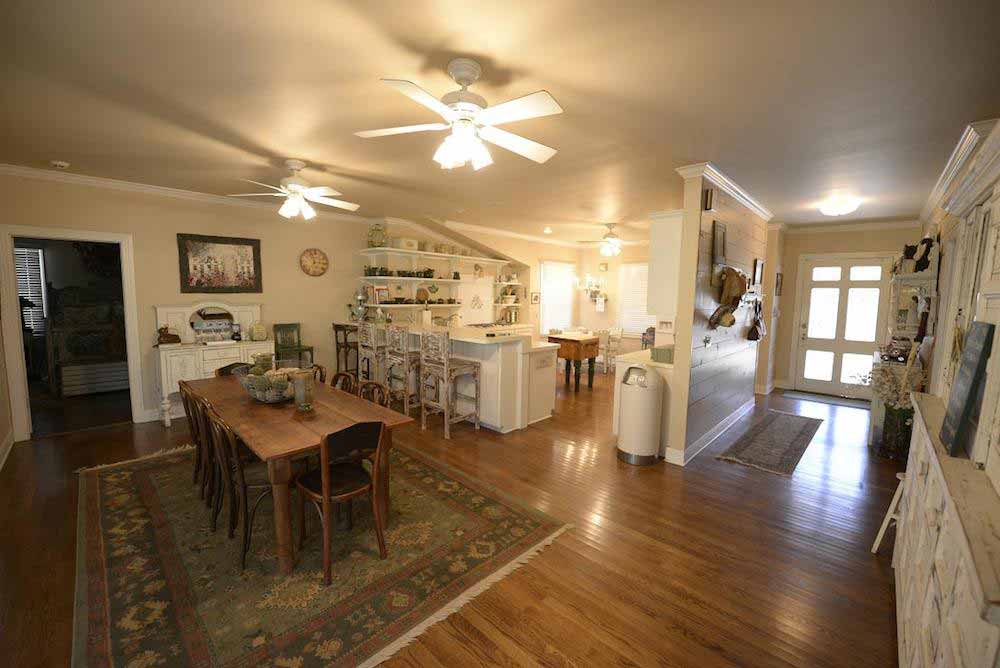 Las Brisas
Situated on 3 private acres and totally fenced, you feel like there's no one around for miles. There is a deep pool of water in the river just behind the house, even in a drought you can relax in this pool area under the shade trees.The front porch also has seating for a great place to take a break.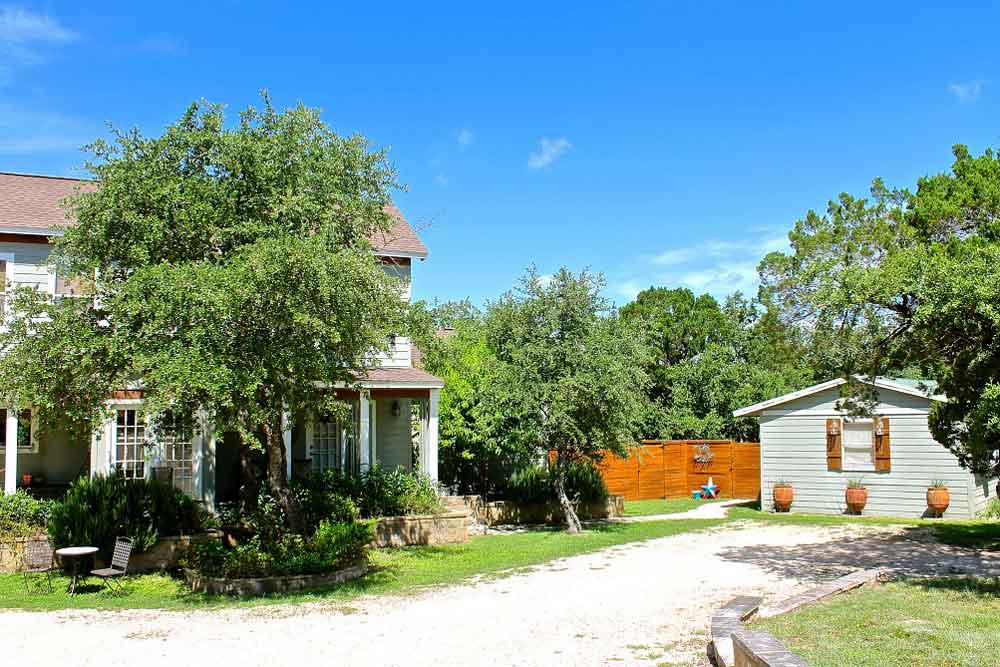 Nutty Brown Retreat
A stunning Texas Hill Country property offering 3 separate homes on 6 acres with abundant wildlife. 13 miles from Austin and 7 miles to downtown Dripping Spring, this spacious hill country vacation property offers 9 bedrooms and 6 bathrooms sleeping 20 guests comfortably.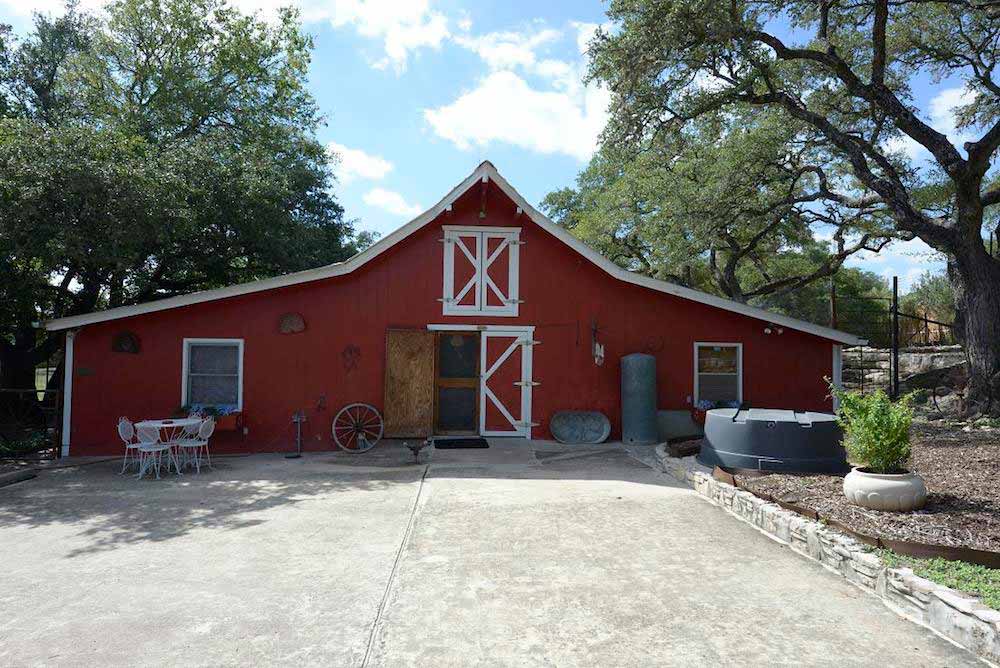 The Barn
This charming barn is decorated in Hill Country style with 2 bedrooms, which have 1 king bed, 1queen and a bunk bed with a double on the bottom and a twin on the top. There are double futons and 5 pallets in the loft area that are great for children to camp out on. There is a full kitchen, and a living room area.
Rancho Escondido Vacation Home
Rancho Escondido's spacious family room, two dining rooms, modern kitchen, central courtyard, private nooks and game room accommodate guests for meals, relaxation, or recreation. Plenty of outdoor space for walks, cookouts, swimming or fire pit conversations and wine sipping.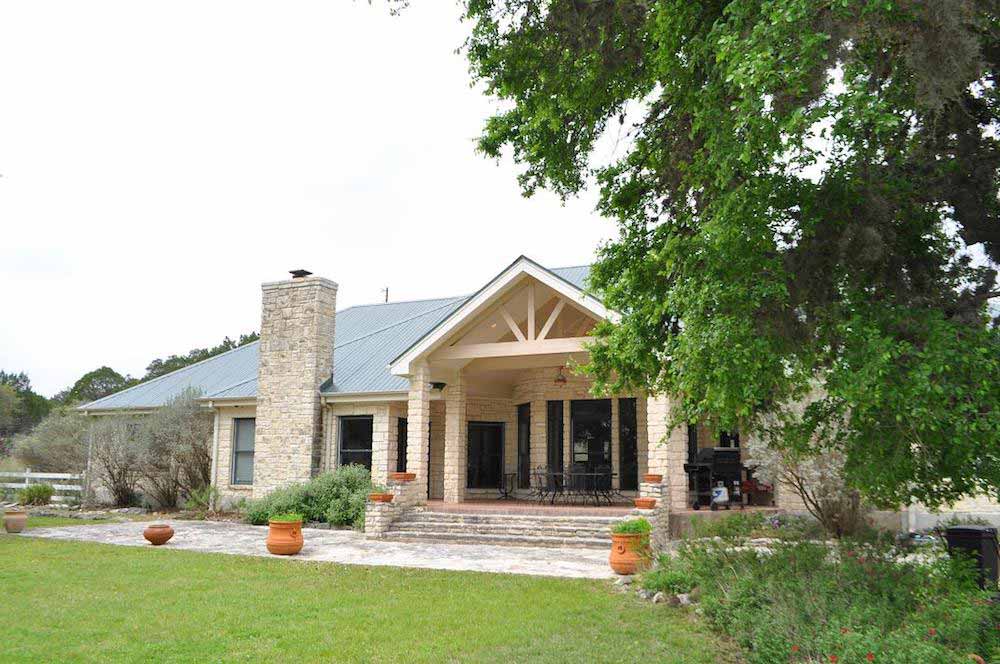 Star Ranch
Shoot for the stars with a luxurious Wimberley vacation at Star Ranch. This beautifully decorated 3 bedroom home will make you feel right at home, so much that you will not want to leave. Relax as you watch Mother Nature at it finest. In the comfortable sitting area off the kitchen you can relax and keep warm by the wood burning fireplace. The leather furniture begs for a good book.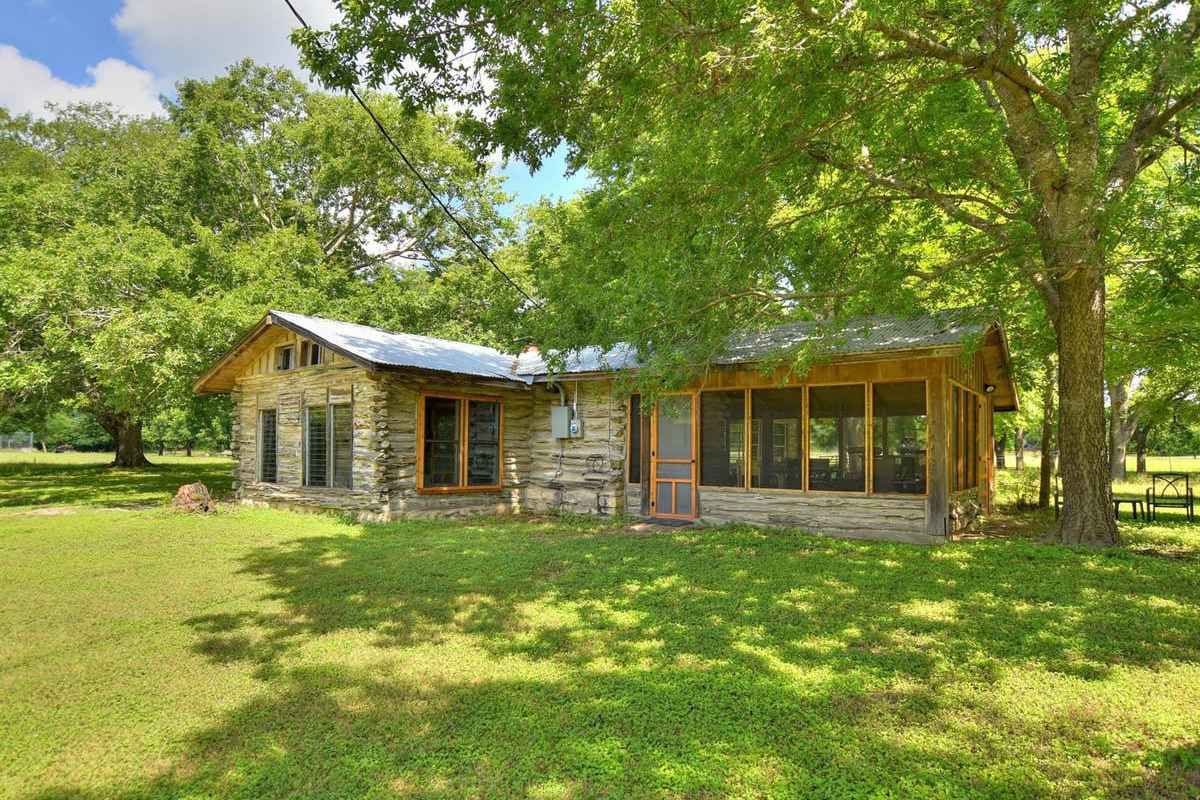 Pioneer Cabin
Located on a private, gated 34-acre resort, you have access to almost 1/2 mile of waterfront and all of the amenities of home. Recently remodeled, this cabin offers a fully furnished kitchen, TV, wi-fi, linens, walk-in shower, large screened-in porch with a bar and big screen, and BBQ pit.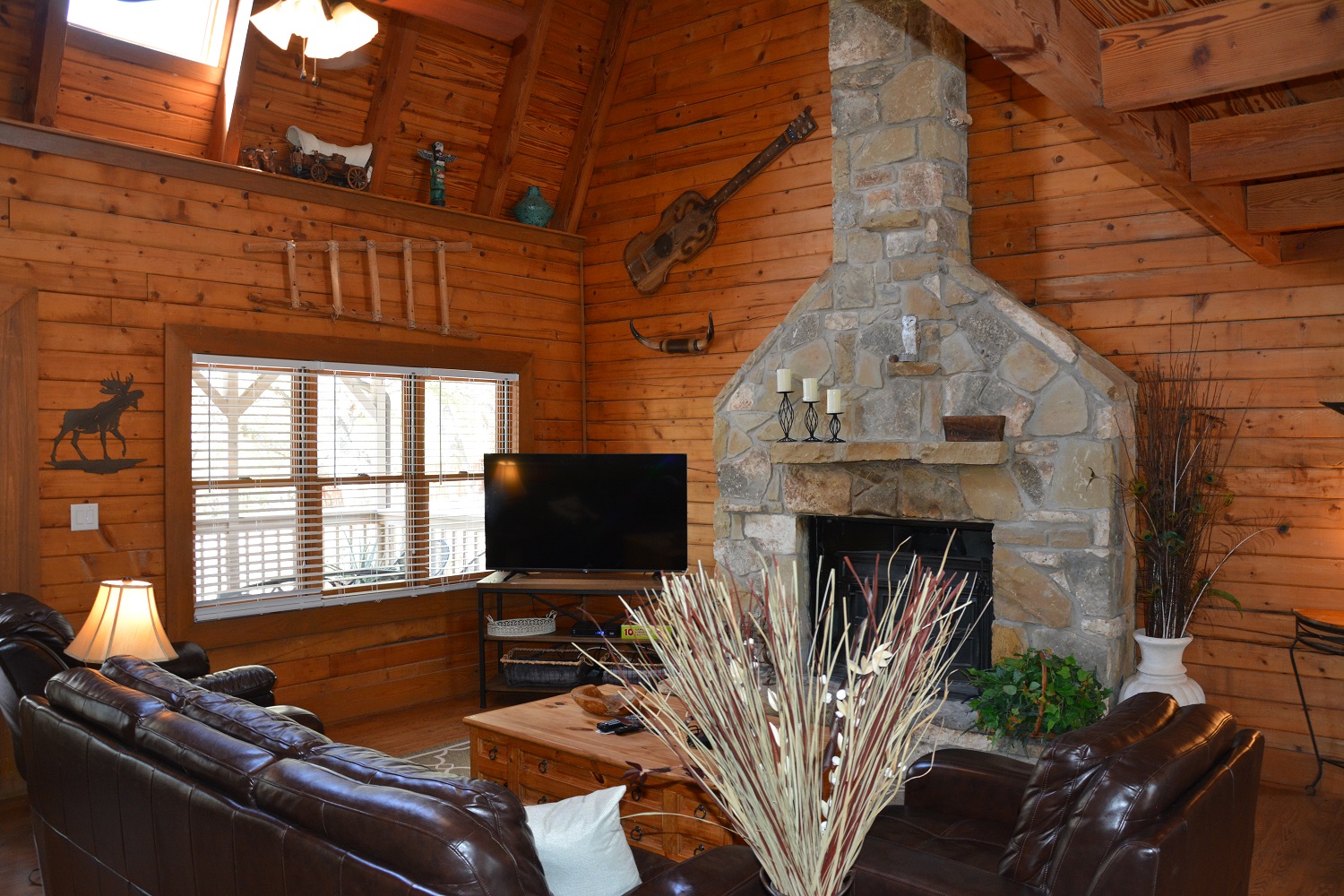 Turkey Trail Hollow
Awesome hill country style retreat. This pretty much sums it up. This nicely appointed home boasts 4 bedroom, a towering fireplace, and a game room with pool table, wet bar and balcony with a view.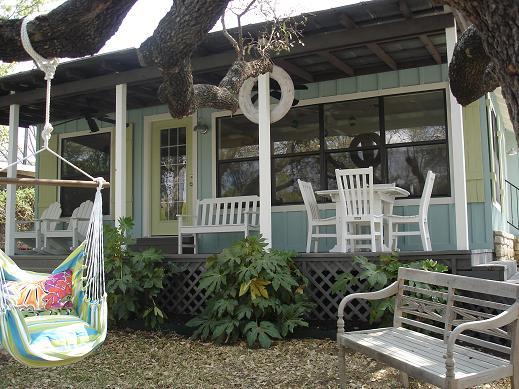 Turtle Rock Cottage
This lakefront cottage offers a wonderful open floor plan allows the guests to be connected. The large living area, dining area and kitchen are all open to each other with a very large farmhouse table and bar stools at the counter to seat the entire group.
Don't see exactly what you're looking for?
We are the Texas Hill Country's first vacation rental agency with more than 40 years experience. Give us a call and we'll help you find the perfect spot for your next getaway to the Texas Hill Country.