Texas Hill Country Cabins for Rent
Looking for a cabin rental in the Texas Hill Country? We are sure to have exactly what you're looking for. From a romantic cabin with a fireplace and a hot tub for the perfect anniversary or Valentine's Day getaway to river-front cabins with kayaking, canoeing and more for the perfect family getaway we've got them all.
Below is a small sample of our texas hill country vacation rentals. Don't see what you're looking for? Click the button below to view them all.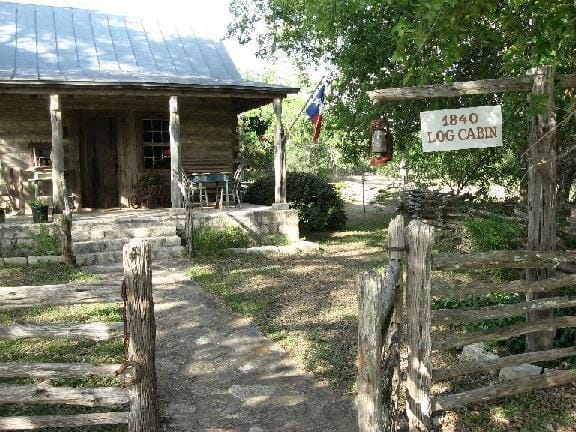 New Tracks Log Cabin
Time and history wait for no one except you in our authentically restored 1840's log cabin, located under beautiful, ancient and wide spreading live oaks and overlooking the peaceful Blanco River Valley located in Kyle, Texas.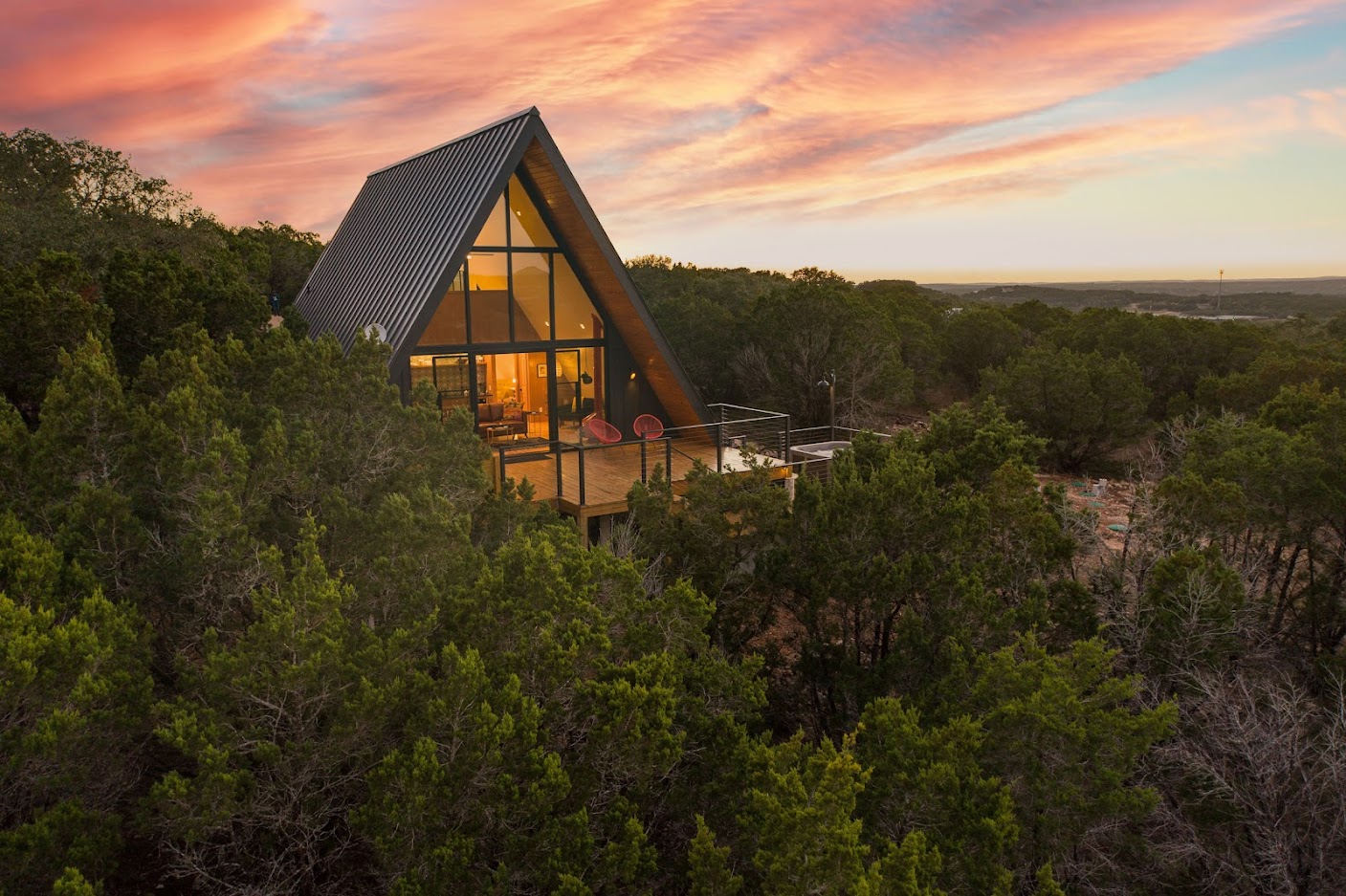 A-Frame
Perched high on a Wimberley hill, overlooking the gorgeous Hill Country, sits a stunning A-frame cabin. With a mix of mid-century style and artistic touches, tucked into a
pocket of nature, surrounded by 3 private acres of oaks, elms, and junipers, with expansive front windows and a raised deck offer an incredible sunset view across the hills.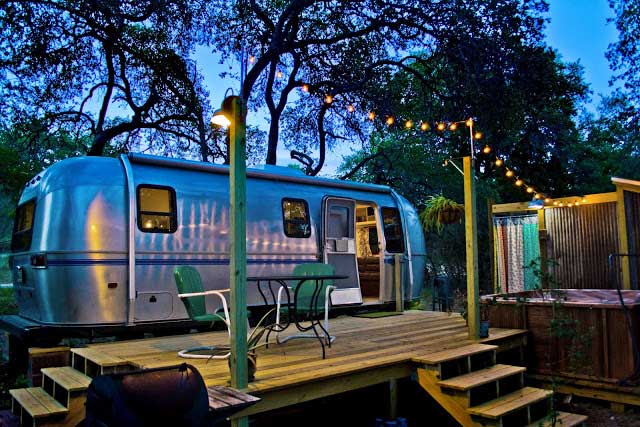 Dixie Daisy
Do you ever daydream about jumping in a travel trailer and heading west? If so, this cute Airstream trailer, completely renovated with a retro twist is your perfect spot. It's the perfect place to escape for a relaxing weekend surrounded by nature, yet equipped with the conveniences of home.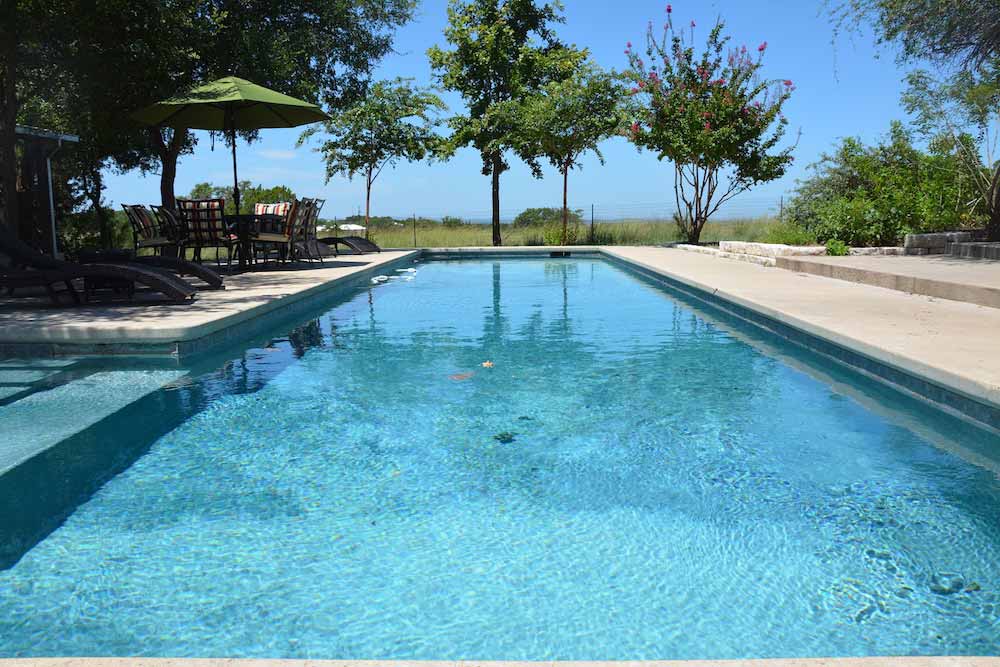 Dripping Springs Ranch
This stunning 7 bedroom ranch home inspired Texas Hill Country rental is a remarkable vacation getaway. The amazing living room features a breathtaking wall of windows that seemingly bring the outdoors in, a limestone accented fireplace, plush furnishings, custom hand crafted decor and soothing natural wood accents. Plus a pool, hot tub and so much more!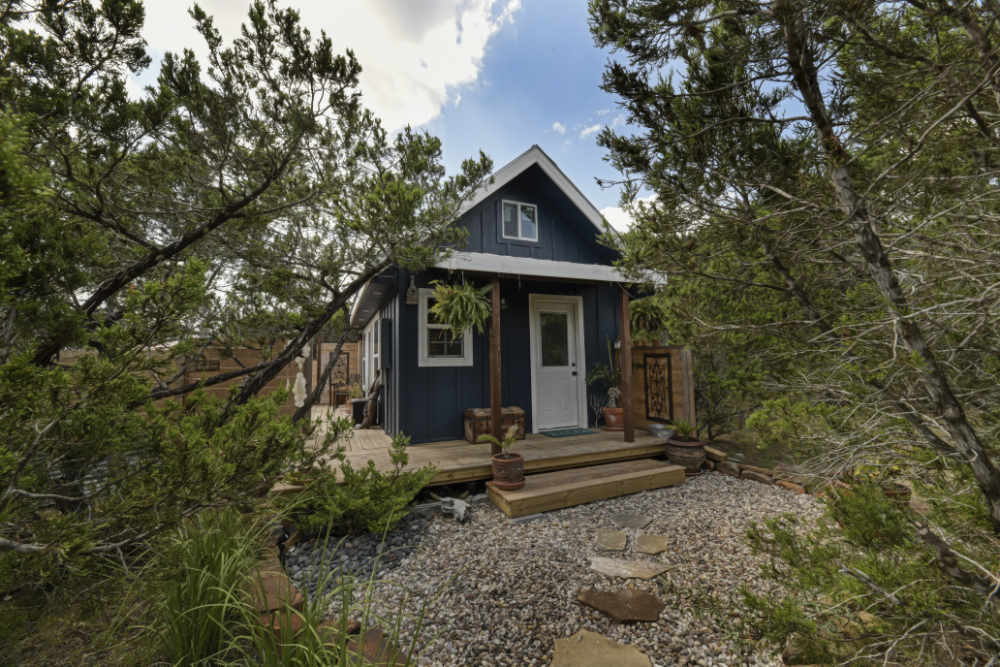 The Little Bird
Charming, cute, and comfortable perfectly describe this tiny home. From the front door to the back yard, this cabin has everything you need to enjoy a few days away from the city. The enclosed courtyard area is the perfect place to relax by the chiminea, soak in the hot tub and watch the stars.