Looking for log cabin rentals in Texas? Then you've come to the right place. The Texas Hill Country, home to some of the original settler's in Texas, boasts dozens of log cabins.
From luxury log cabins to intimate and historic log cabins, Texas Hill Country Reservations has just the log cabin you are looking for.
Browse through our list of hand-picked log cabins below and book today.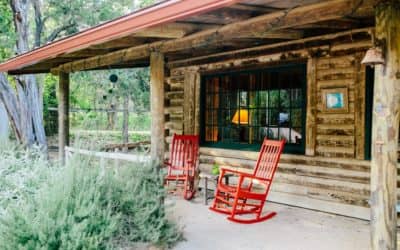 Rustic and romantic, Moondance Cabin is most noted for its country charm and surprising luxuries. A 3-room log cabin with a king-size bed and a pull-out sofa, Moondance accommodates up to 4 guests.
read more
Don't see exactly what you're looking for?
We have more than 140 properties available. Give us a call and we'll help you find the perfect spot for your next getaway to the Texas Hill Country.